FINANCIAL & TELECOMUNICATION INFORMATION
Everything you need to know about financial services before you arrive Lisbon
---
Telecommunications
Erasmus Life Lisboa offers you the best option in terms of SIM card: NOS WTF.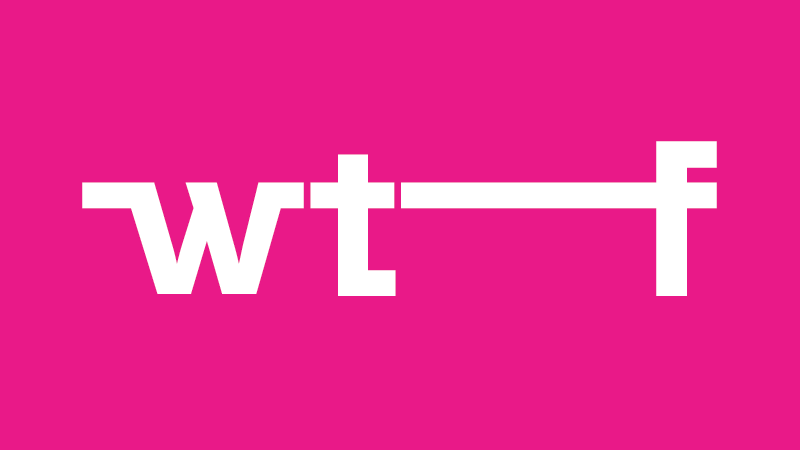 Why is it the best?
Because it has a monthly fee of only 11,80€, you will get to call (1000 MINUTES!!!) and text (unlimited) all your erasmus friends for free, if they also have Portuguese SIM card!!! And with 1GB of internet per month, free sms to all portuguese numbers, and free and unlimited apps like facebook messenger, whatsapp, viber, imessage, skype and more! What are you waiting for to get yours and convince your friends to do the same?
Come to our office to get one for FREE and also meet our team! You can also charge your NOS WTF in our office! In order to call to Portugal from abroad, you will have to dial 00, the country code, the city code and then the number. There are public phones that accept coins or phone cards, sold by Portugal Telecom stores, post offices or newsstands.
For more info on the WTF package check: https://www.erasmuslifelisboa.com/wtf-phone-operator/
Portugal's international code: +351 or 00351
Check your balance and credit: dial *111# and then choose option 2

Lisbon's land line code is 21, Porto is 22, Coimbra is 23, Algarve is 29, Alentejo 27, …
Health and Fire emergency number: 112
---
Bank Account
BPI BANK
With your ELL card you can open a bank account without having to
get your Portuguese NIF number
Erasmus Life Lisboa offers you the chance of opening a bank account in BPI (a Portuguese
bank), completely free of fees! A Portuguese debit banking card allows you to withdraw up to
400€/day from any ATM machine without any fee (which you will have with your home
debit/credit card), and you will also be able to charge your WTF SIM card, your Lisboa Viva card
on any ATM machine and pay your rent by bank transfer, all of this without any extra fee. Our
banking card also provides you with discounts on our trips and events, so come to our office to
make yours for FREE! Get your student bank account!
What are the advantages of a Portuguese bank account?
• Avoid carrying too much money around.
• Avoid paying maintenance/cancellation bank fees.
• Avoid paying tax when you withdraw money.
• Be able to pay your house and day by day expenses in an easier way.
• Avoid paying commission for the bank transactions or withdraws.
• Be able to charge your Portuguese mobile phone in any ATM.
• Charge your monthly Lisbon transportation pass (Viva Viagem Card).
• Buy train tickets.
• Pay all kind of services and more.
What you need to do?
Come to Erasmus Corner and get the Erasmus Form that costs 5€ (do it in 5 minutes); no need
for a Portuguese tax NIF number (if you are a EU citizen) and you will have your debit card in
less than 72 hours. If you aren't a EU citizen, don't worry visit us in our office and we will explain
you everything.
Did you know that Portugal has the most innovative ATM System in the World?
For example you can very easily charge your SIM card or pay your rent by making a transfer to
another Portuguese account.
For transport purposes a Portuguese debit card also has an advantage because the ticket
machines do not accept foreign debit cards, so if you are stuck without cash or a Portuguese
debit card you will have to find an ATM somewhere first. With your BPI Bank debit card you can
charge your transportation card or buy train tickets in a minute!
CONTACTS
ADDRESS BPI BANK: R. Dom Pedro V 101, 1250-093 Lisboa
SITE: http:www.bancobpi.pt/
---
Cost of living


In comparison to other European capitals, Lisbon is a highly affordable place: Portugal is one
of the cheapest countries in Europe. There are many small restaurants in town where you can
have a meal for just 5€ or 6€ which sometimes is even cheaper than buying all your groceries in
the supermarket. Museums, historical buildings and transportation companies offer many
discounts for students and the good coffee you can get between €0.50 and €0.80 is just a luxury
you will not find anywhere else. Every first Sunday of the month and on bank holidays the public
museums are free for everyone so this is definitely a good opportunity to do some cultural
sightseeing. Check out the list below to have a rough idea of what you can expect to spend
during your stay in Lisbon.

| | |
| --- | --- |
| Category | Average Amount |
| Room (per month including bills) | €250 - €400 |
| Studio (per month including bills) | €500 - €700 |
| Supermarket (per month) | €150 |
| Meal in a student canteen | €2,50 |
| Meal in a budget restaurant | €7 |
| Transportation (monthly pass) | €30/40 |
| Taxi ride (inside city center) | €5 - €10 |
| Gym (monthly pass) | €20 - €40 |
| Beer/Sangria | €1.00 - €1.50 |
| Cocktail | €5 - €8 |
---
Business Hours
• The majority of stores work from 9am to 7pm with lunch hours between 13h00-15h00.
Some do not close over lunch. A lot of street stores close on Saturday afternoons and
Sunday is usually the day off. In touristic areas like downtown or Belem, most stores
have extended working hours.
• Biggest shopping centers: Colombo, on Colégio Militar/Luz metro station and Vasco da
Gama on Oriente metro station are open from 9am to 12am, 7 days a week and also on
holidays.
• Restaurants have lunch time scheduled from 12pm to 3pm and dinner from 8pm to
11pm. Some turistic restaurants have a more extended timetable.
• Bars are open from 9pm t
o 2am. In Bairro Alto, bars close at 3am on Friday and
Saturday nights.
• Clubs are open from 12pm to 6am.
• Banks: 9am to 3pm (from Monday to Friday)
BPI (our partner): 8.30am to 8pm (from Monday to Friday)